!-— facebook open graph tags --> <!-— twitter card tags additive with the og: tags -->
Cornell Learning Machines Seminar Series
The Cornell Learning Machines seminar series is a semi-monthly seminar series held at the Cornell Tech campus in New York City. The series focuses on machine learning and related areas, including Natural Language Processing, Vision, and Robotics.
To receive seminar announcements, please subscribe to our mailing list by emailing cornell-lmss-l-request@cornell.edu with the subject "join".
Seminar talks are usually held on Fridays at noon, include a light lunch, and require to RSVP in advance. The talks take place in the Bloomberg Center on the Cornell Tech campus. The exact room is specified for each talk. Please arrive a few minutes in advance to check into the building. Directions to campus are provided here.
Organized by Yoav Artzi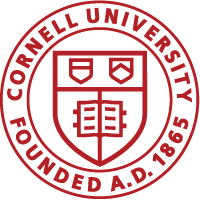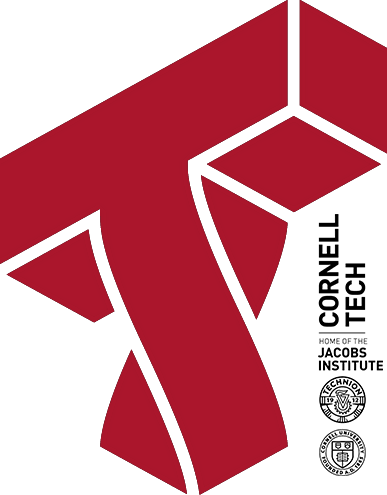 Upcoming Talks
Past Talks
Kristen Grauman (UT Austin/FAIR) / Anticipating the Unseen and Unheard for Embodied Perception / March 8, 2019 [video]
Richard Socher (Salesforce) / The Natural Language Decathlon: Multitask Learning as Question Answering / February 22, 2019 [video]
Percy Liang (Stanford) / Can Language Robustify Learning? / February 8, 2019
Bill Freeman (Google/MIT) / Learning from Sight and Sound / February 1, 2019 [video]
Igor Labutov (LAER AI) / Teaching Machines like we Teach People / October 26, 2018
Dan Roth (U Penn) / Natural Language Understanding with Incidental Supervision / September 21, 2018 [video]
Byron Boots (Georgia Tech) / Learning Perception and Control for Agile Off-Road Autonomous Driving / March 9, 2018 [video]
Olga Russakovsky (Princeton) / The Human Side of Computer Vision / February 23, 2018 [video]
Raymond Mooney (UT Austin) / Robots that Learn Grounded Language Through Interactive Dialog / Oct 6, 2017 [video]